BWL Institute India
Exclusive Representative for India, Nepal, Bangladesh, Sri-Lanka, Mauritius, Malaysia, Indonesia, Africa and Saudi Arabia
Mr. Jaideep Chowdhury, New Delhi

Mr. Chowdhury was born in 1966. He had a successful career spanning over two-decades with the Life-Insurance Industry. He is speaking English, Hindi and Bengali. He has a strong visionary approach and is an effective communicator and business initiater. Mr. Chowdhury holds a Master in Marketing with specialization in International Business from IIEIM (affiliate of IIFT Delhi). He has very successfull completed the Intensive Course at the BWL Institute Switzerland and is therefore qualified to represent our Institute as a Brand Ambassador. Mr. Chowdhury has been specially handpicked by the Board of Directors of the BWL Institute Switzerland to represent this Institute in India as it's Indian Representative.
Mr. Chowdhury is our Representative in India. He has been authorized to act as a trainer to support our participants in India in various topics during their distance learning courses.
Dr. Rajeev Kumar, New Delhi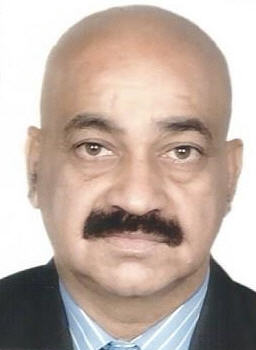 Dr. Rajeev Kumar was born in 1963. He has been an efficient management professional and academician having higher education from top Indian institutes and universities(I.I.F.T. and J.N.U.). His professional experience in the area of business administration has been remarkable and he has worked with top corporate houses at senior positions (including ITC Limited-a subsidiary of BAT plc. of UK). He has been involved as a Consultant & Visiting Professor with Indian Institute of Foreign Trade,New Delhi and National Institute for Entrepreneurship & Small Business Development(Ministry of MSME,Govt.of India). He has conducted several Capacity/Executive Development Programs for senior executives,entrepreneurs and govt.officials globally. He has presented many papers at different forums/conferences. He is also actively involved with prestigious Chambers of Commerce eg.Federation of Indian Chamber of Commerce & Industry(FICCI),PHD Chamber of Commerce & Industry and Confederation of Indian Industry(CII) etc.
Contact details
Mr. Jaideep Chowdhury
Business India Complex
268 Masjid Moth, Uday Park
New-Delhi 110049
»
chowdhury@bwl-institut.ch
bank details:
Punjab National Bank
Lodi Colony, New-Delhi
account: 0128002100301446
Greeting Words from Switzerland
Exclusive Services for India
We are developing and offering a number of
exclusive services
for our Indian participants to help them developing their future career in Europe and Switzerland.
»
further information about exclusive services
BRICS E-Commerce Conclave - November 2014
BRICS Chamber of Commerce and Industry represent Brazil (B), Russia (R), India (I), China (C) and South-Africa (S) as the member nations. In the context of new paradigms as well as creating space for young first generation enterpreneurs, BRICS Chamber of Commerce and Industry (BRICS CCI) proposes to create an event with the objective of providing existing e-Commerce companies to share their business models, experiences and limitations, help academicians to understand and push the agenda of research in the field and help technology companies to showcase the future trends and upgraded innovations for the industry. The Conclave also talks about government policies and regulatory agencies that are involved in making the whole process smooth and business friendly.
Please find some impressions from our representative - Mr. Jaideep Chowdhury - at our facebook profile:
»
facebook profil BWL Institute
Indo-Swiss Management Summit - January 2010
You can find impressions from the Indo-Swiss Management Summit for Corporate Excellence (New Delhi, January 2010) at our facebook profile:
»
facebook profil BWL Institute
Press
The 5 rules for Success
Management Gurus share ideas that will make business work in the 21st century. Dr. Ralf Andreas Thoma in an interview with Malabika Sakar, Financial Express, India
»
Interview
Dr. Thoma introducing the Indo-Ssiss Management Summit
Dr. Ralf Andreas Thoma in an interview about the Indo-Swiss Management Summit
»
Interview